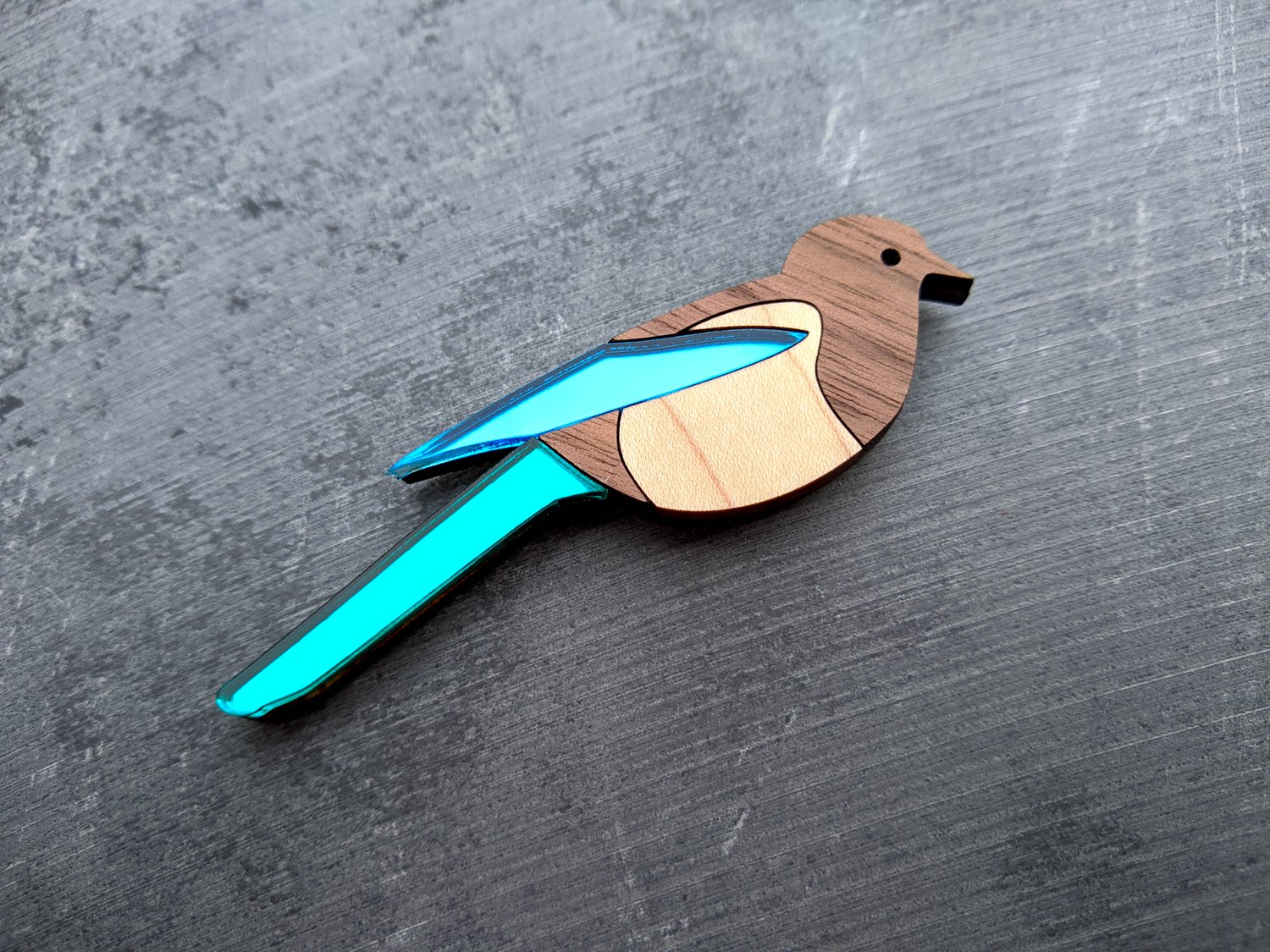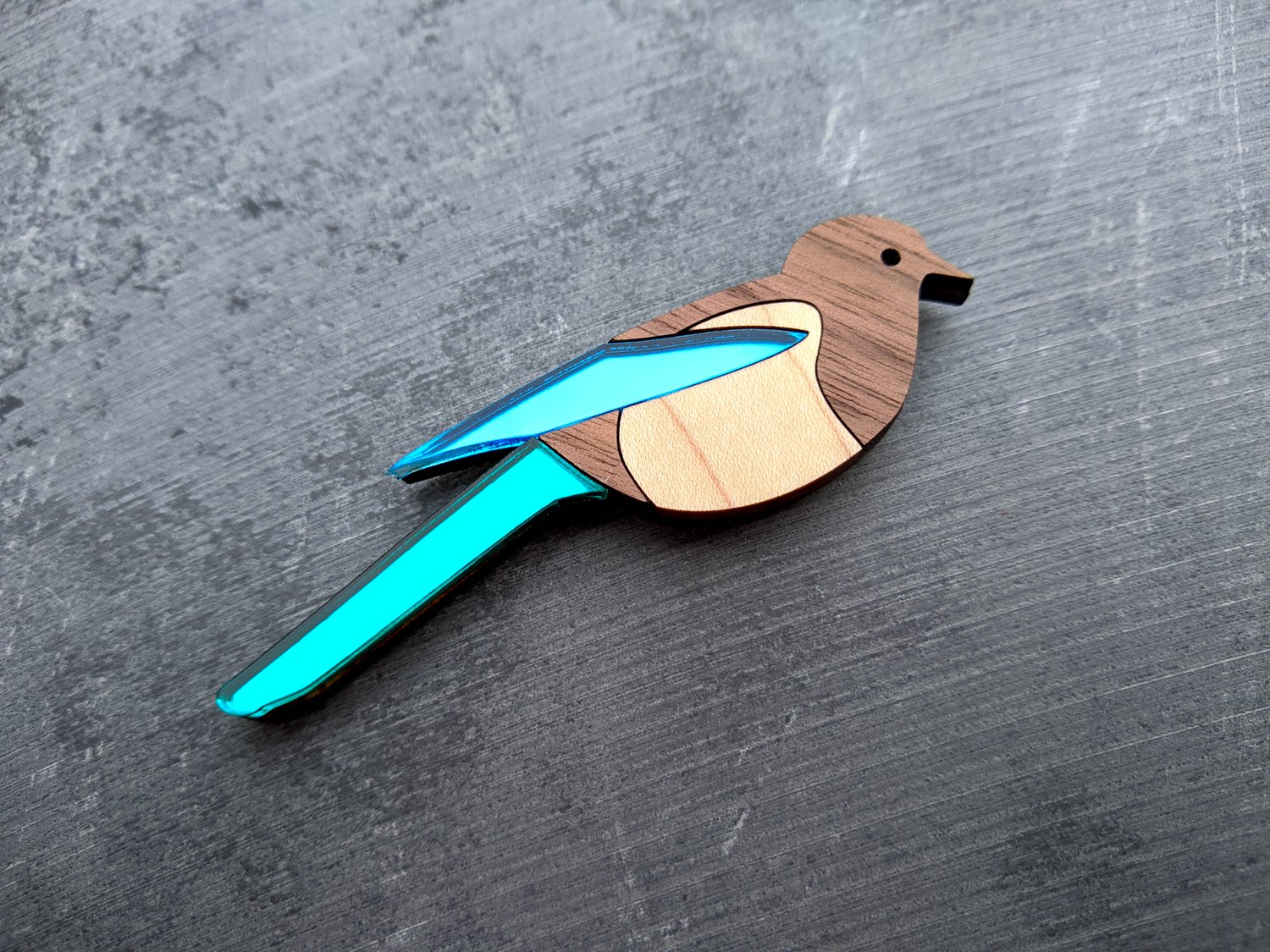 Magpie Magnet
$15.00
Made with walnut and maple hardwood and accented with emerald and teal mirrored acrylic, these magpie magnets (magnetpies?) are adorable and shiny. Would magpies like these shiny magpies? We're not sure because we don't do animal testing with our products.
- 2 1/2 inches by 2 1/2 inches as shown, 1/4 inches thick
- 3 inches from tail to beak; 1 inch from tum to back
- pointy and delicate; not intended for children!
Note on wooden products: Please be aware that there's always variation in wood grain and slight difference in color, the grain and coloration of your pin or magnet will be similar to but not exactly the same as the ones pictured. It's part of the natural beauty of the material, and no two items will be the same.