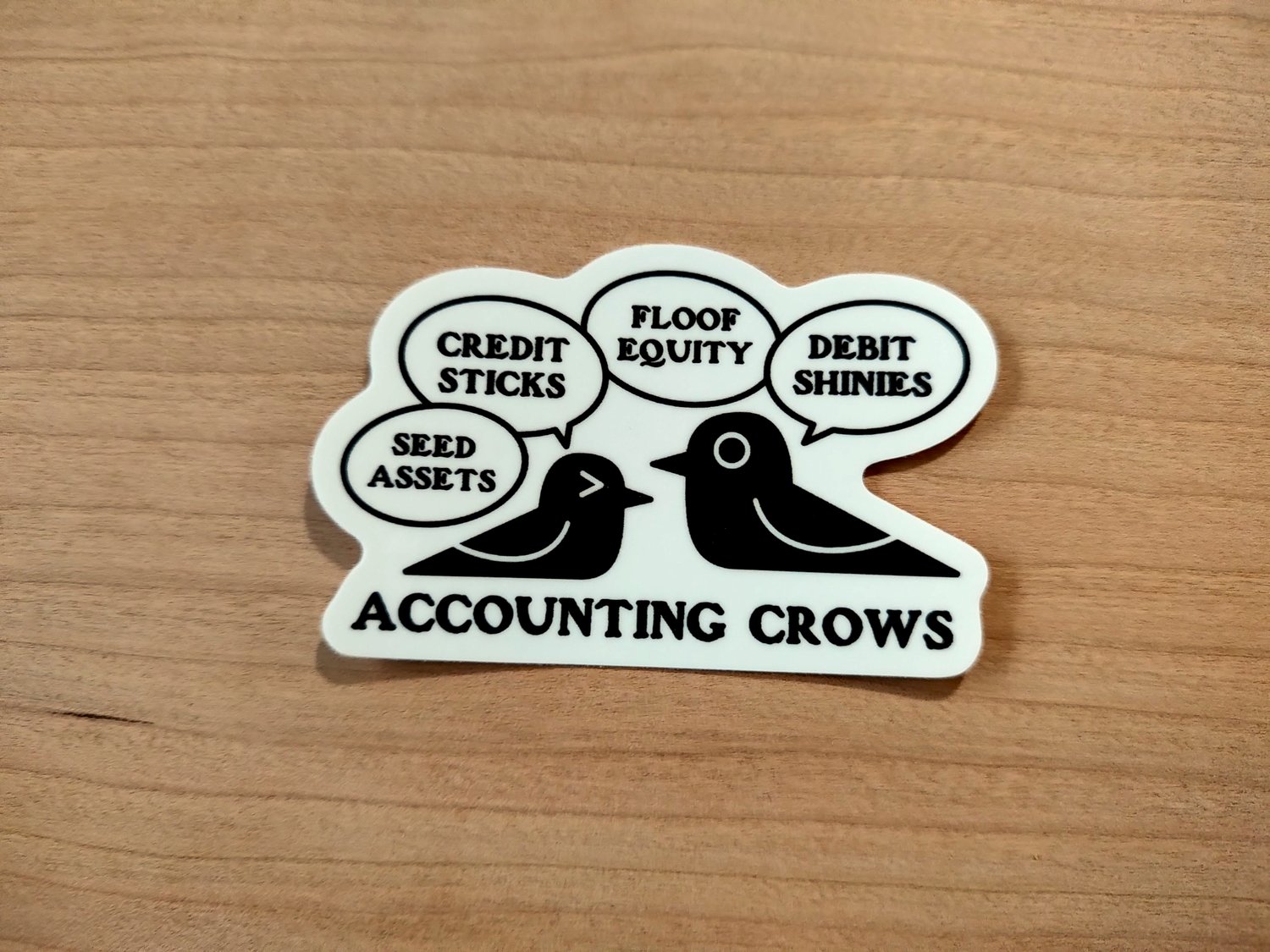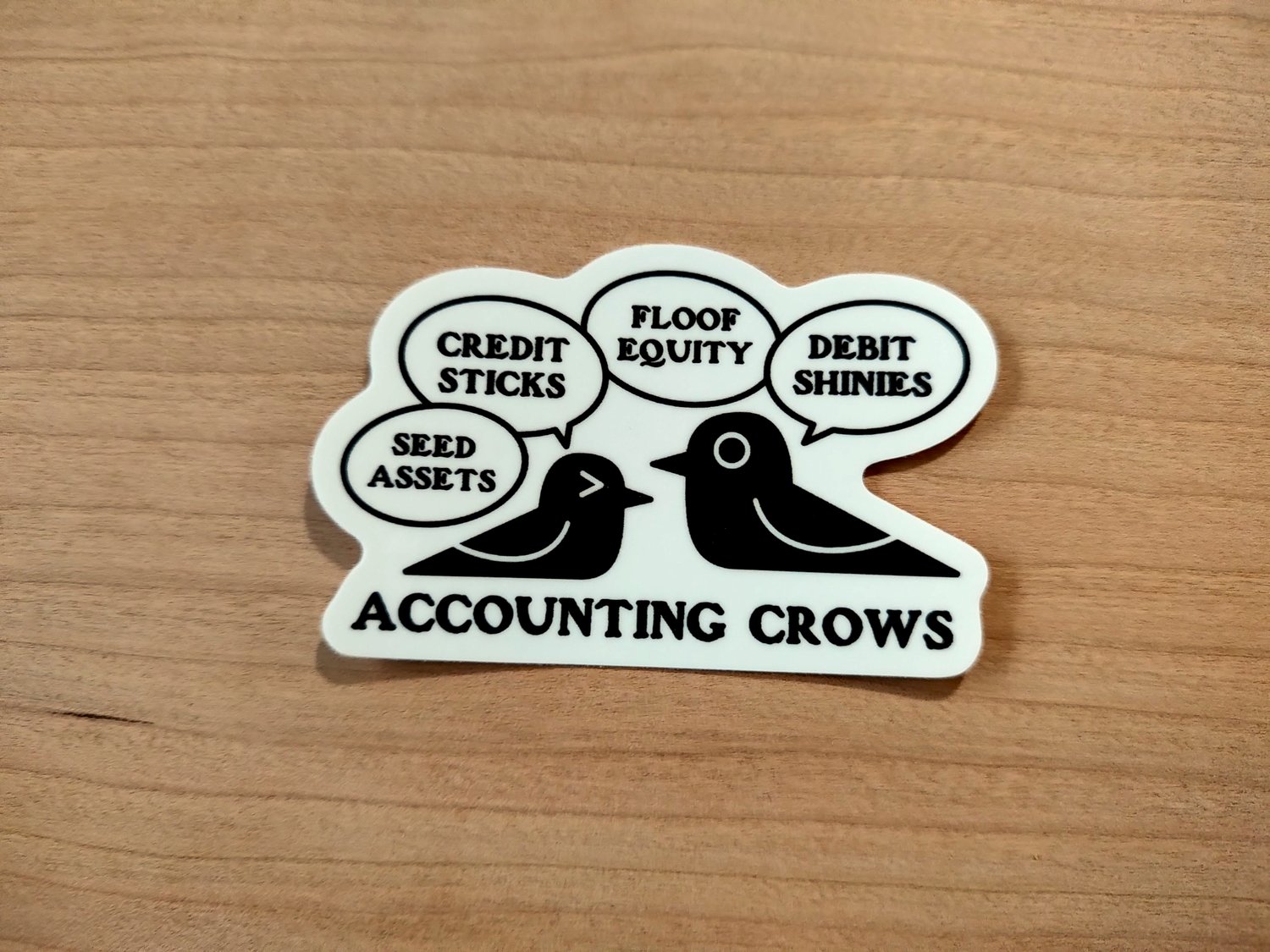 Accounting Crows Vinyl Sticker
$4.00
I made this pun at D and D one night and my friend went "I AM GOING TO BITE YOU" so of course I needed to make this a sticker.
Also I wanted to draw birbs yelling things like DEBIT SHINIES.
Anyway, great for fans of crows and accounting and bookkeeping and puns.
- about 3 inches wide and 1.8 inches tall
- weather resistant
Stickers ship free to the US!