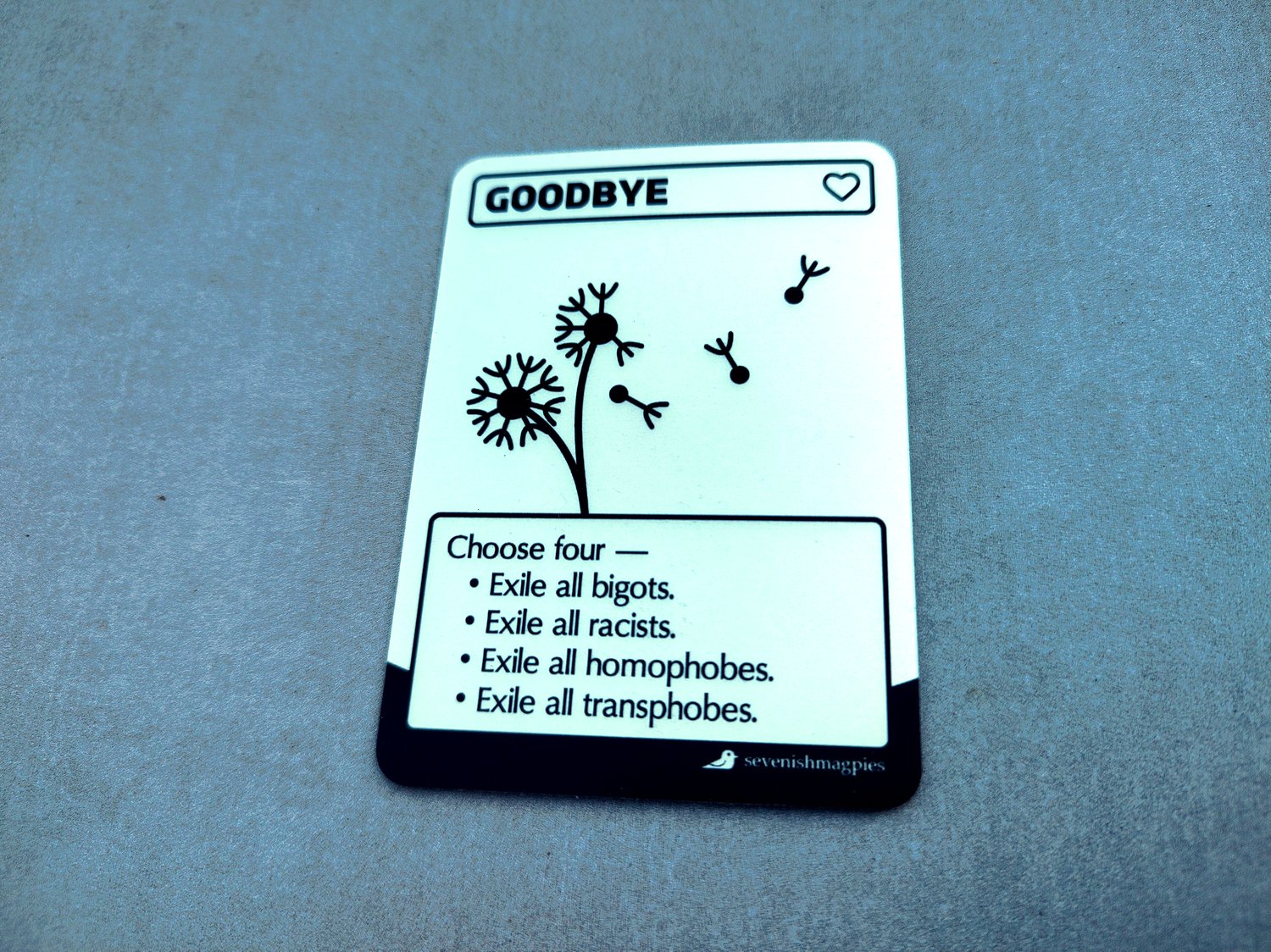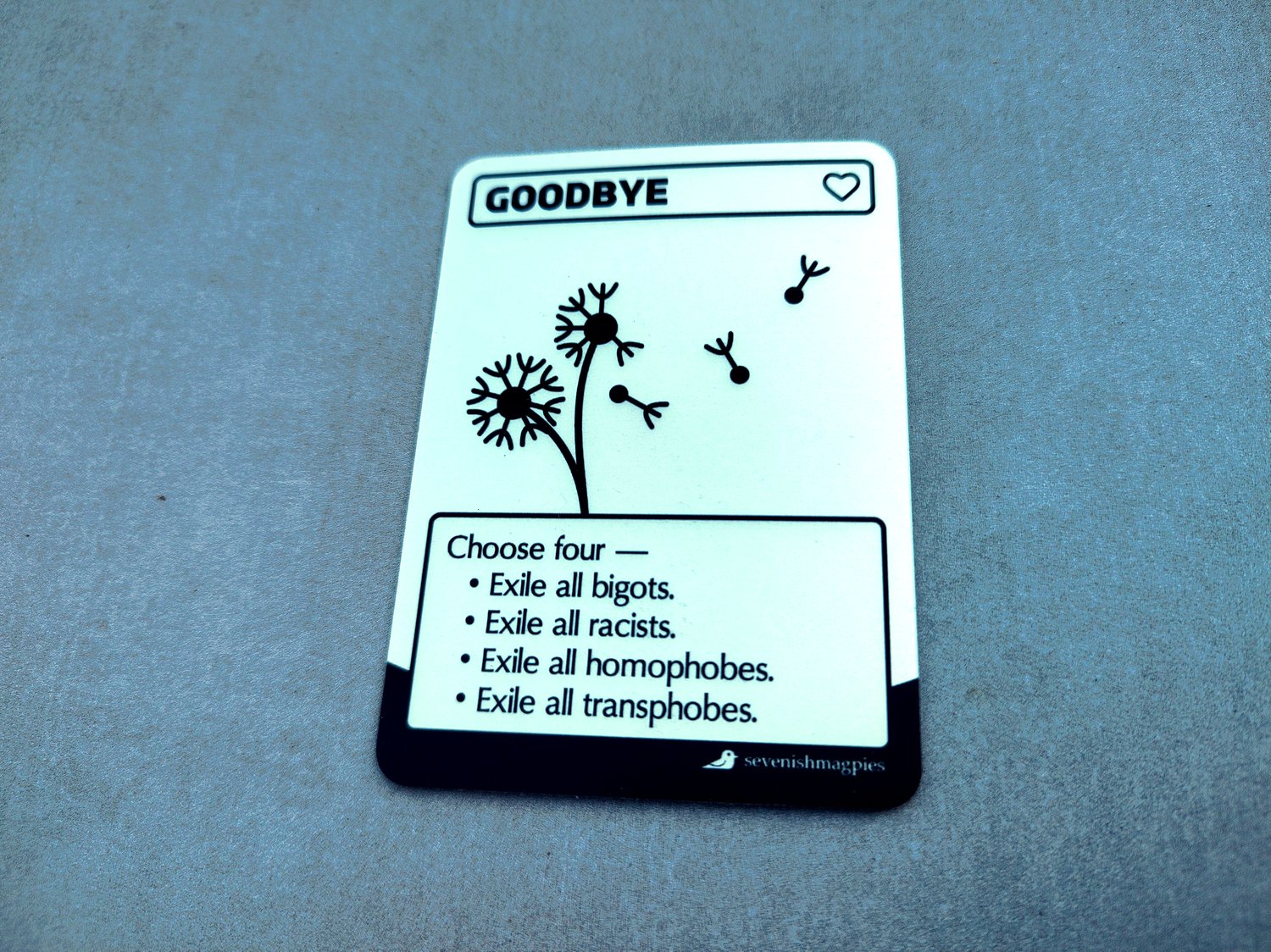 Farewell to Fascists Sticker
$5.00
Kamigawa Neon Dynasty brought us one of the best boardwipes in Magic the Gathering, but unfortunately the card (at least the more common regular art) was illustrated to a guy who showed up at some fascist truck rally when the card came out. This is a middle finger to him and every other shitty person who plays MtG.
The silver is a subtle shiny metallic foil treatment; it's hard to see in the photo but it is gorgeous in person!
- 3.5 by 2.5, literally the size of a game card
- weather resistant
Stickers ship free to the US!