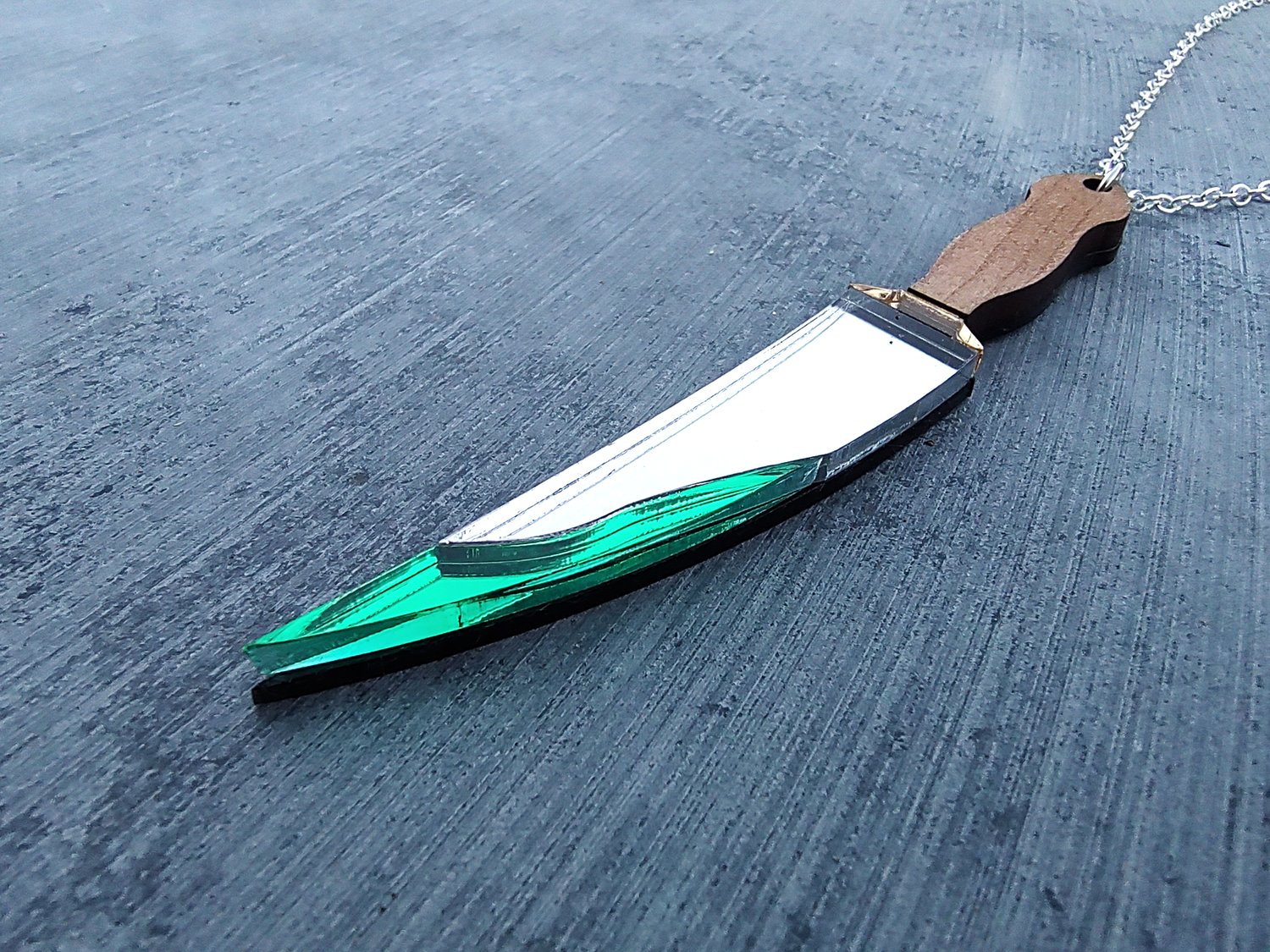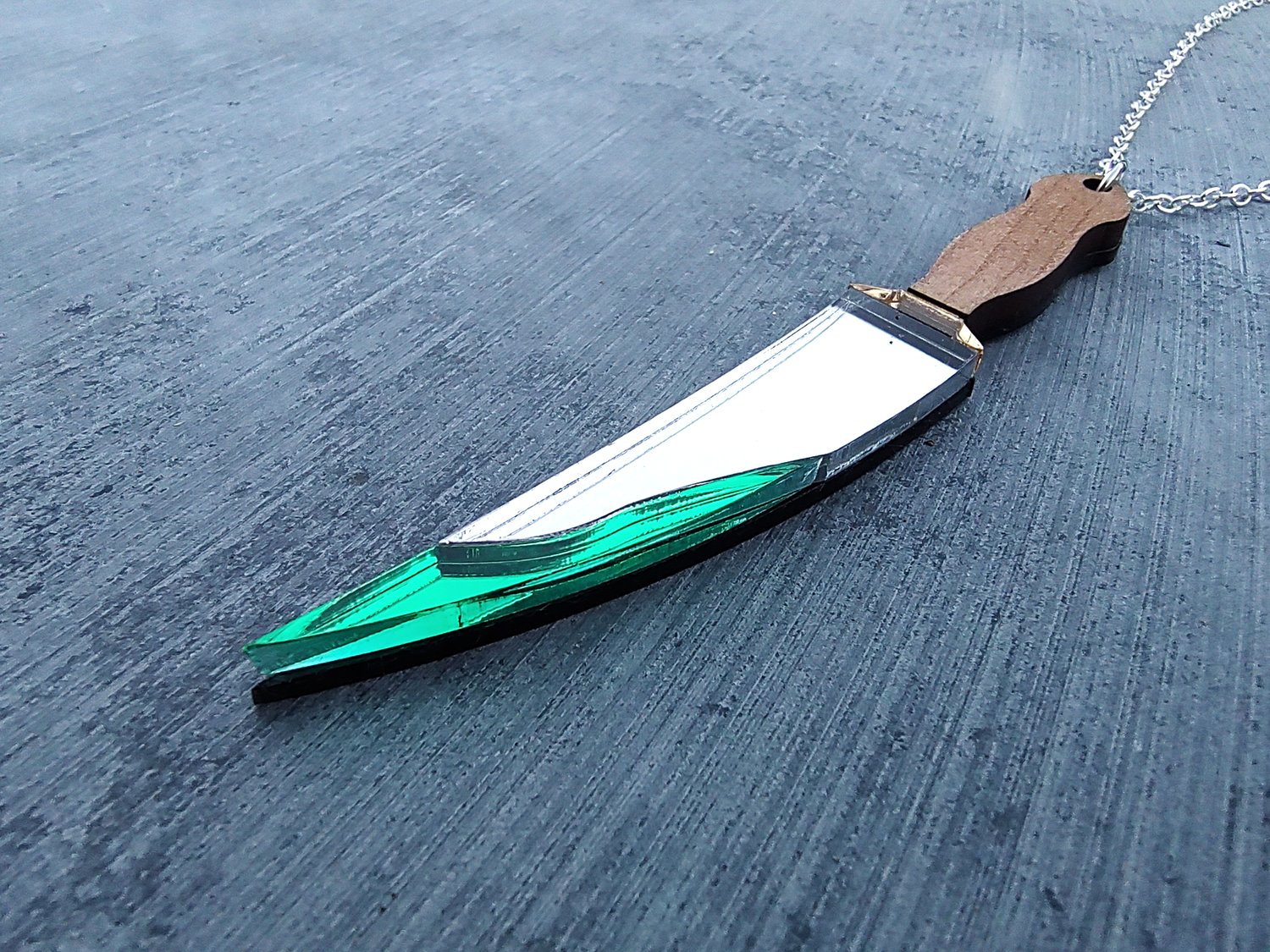 Poisoned Dagger Necklace
$25.00 / Sold Out
Most of the time you don't actually want to brandish your poisoned dagger on your neck, but these daggers are meant to be worn as decoration! They are shiny and piercing (like, artistically) and will distract your enemies while you plunge an actual poisoned dagger into them. They'll be like oh no why did I not expect a poisoned dagger they are literally wearing a giant sign?????
Each of our knife necklaces is made from precision laser cut cherry and mirrored acrylic, and hand pieced together with a black acrylic back. With the unique grains on the wood, no two pendants are truly the same!
- pendant measures 3 3/4 in tall, 1/2 in wide, 3/16 in thick
- can be pointy, not intended for small children
This pendant comes with an 18 inch silver color plated, nickle-free metal chain with a lobster clasp by default. For a longer chain or other chain/clasp options, add a Necklace Upgrade to your order!