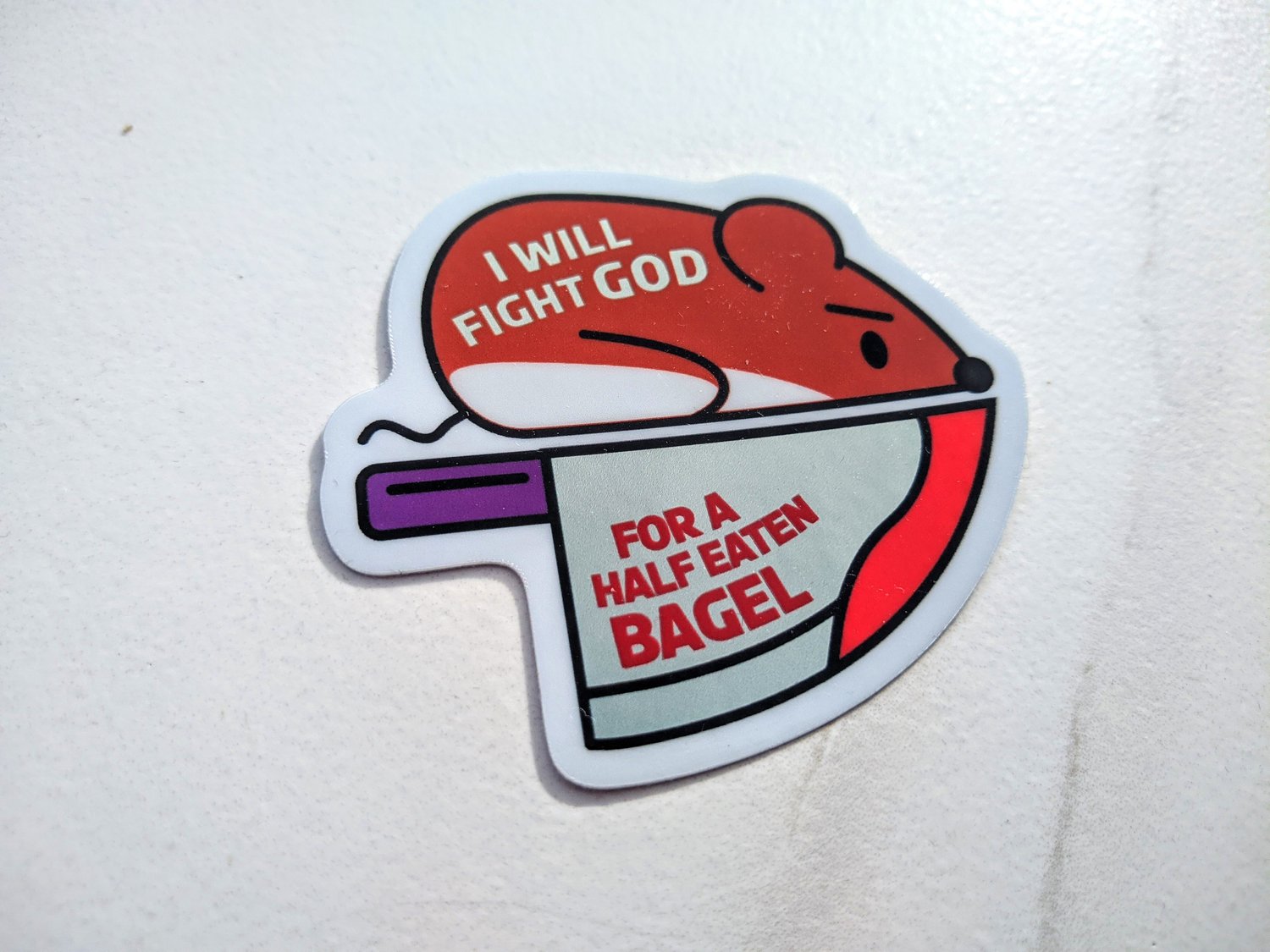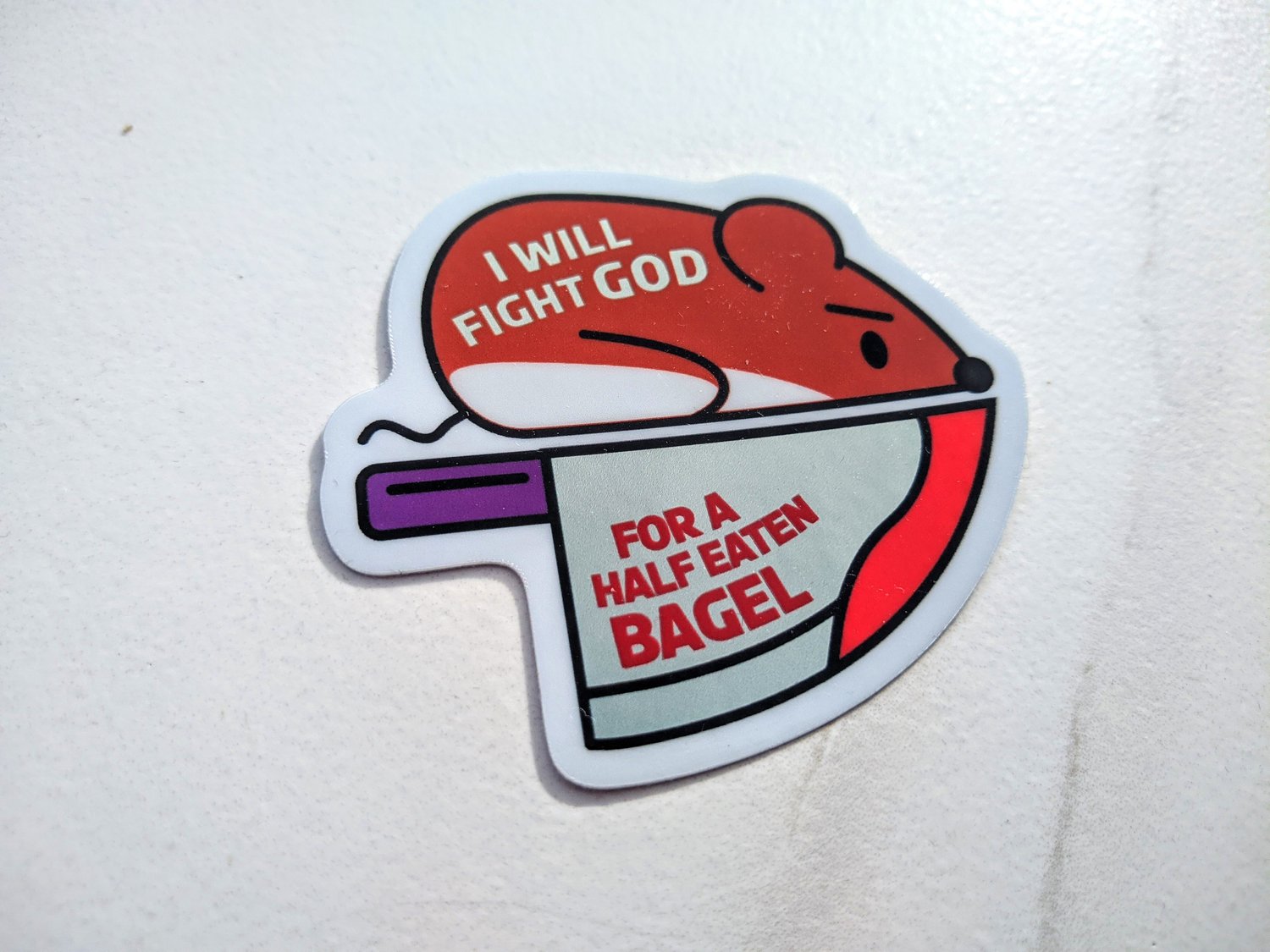 Bagel Rat Shiny Chrome Sticker
$6.00
This rat wants a bagel (even if it's half eaten) and will end anyone who gets in their way! Sticker is made of vinyl and the blade is shiny metallic chrome!
- about 2.5 inches wide and 2.5 inches tall
- weather resistant
Stickers ship free in the US and just $1 internationally, but are untracked.