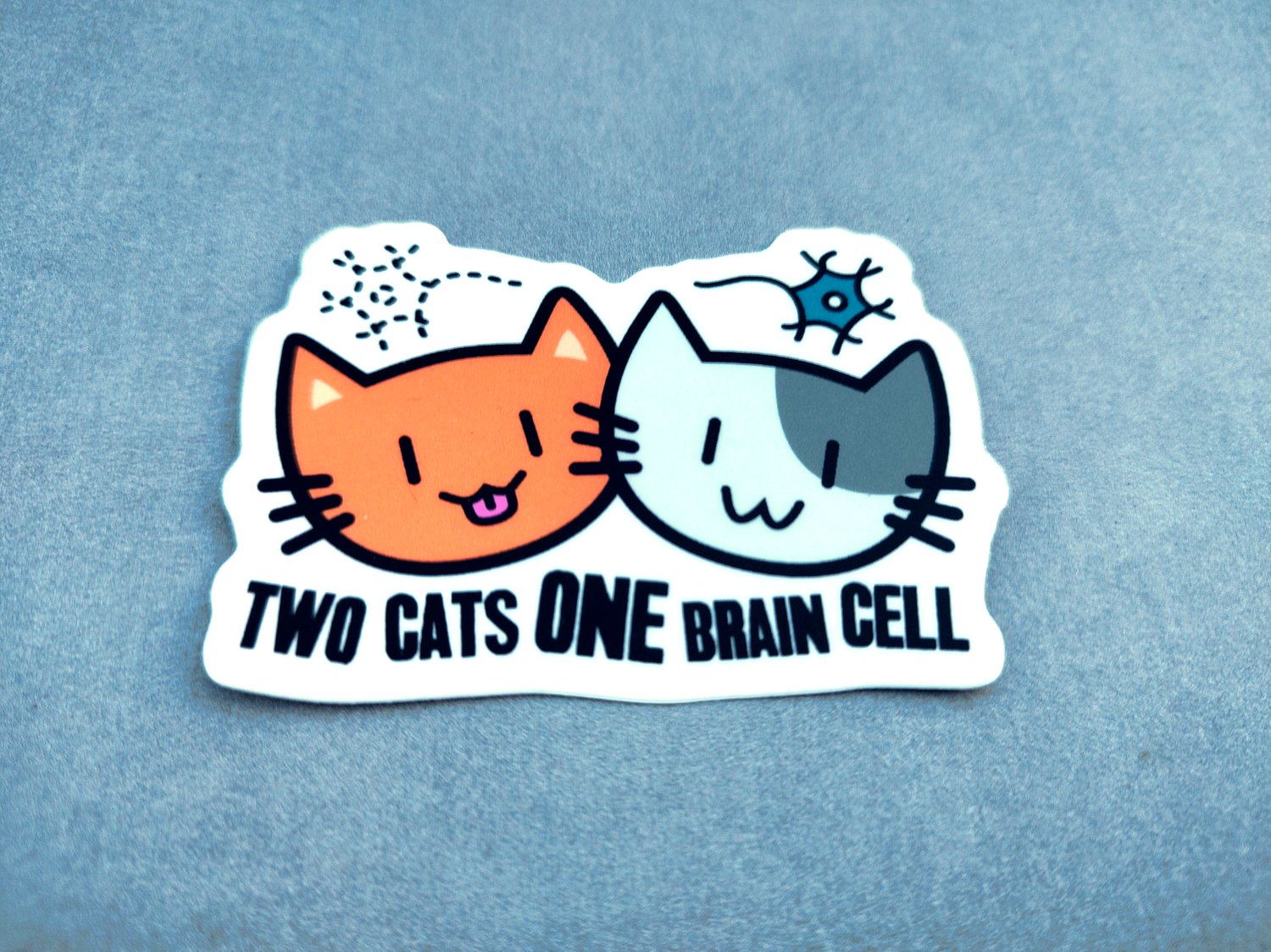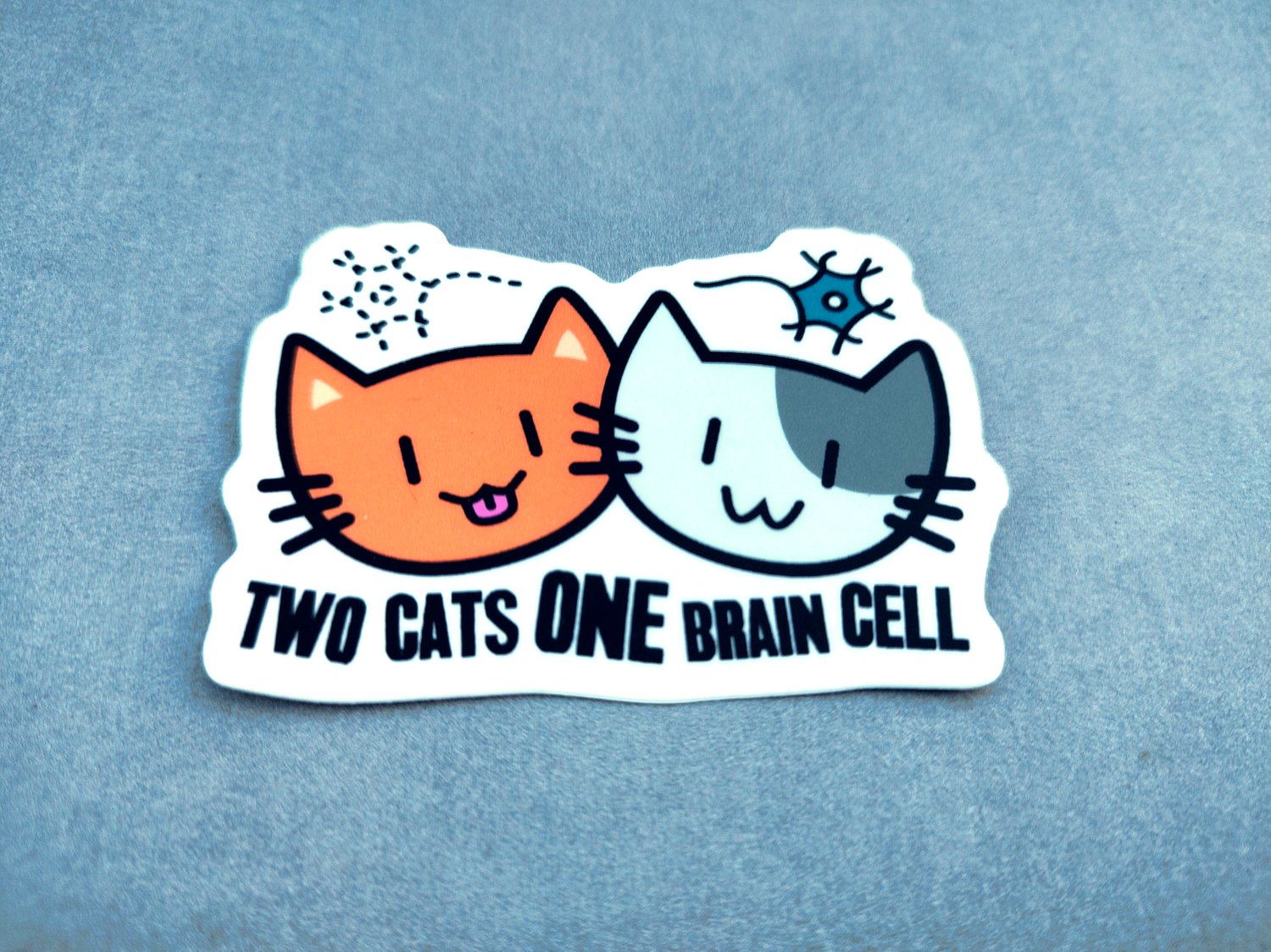 Two Cats One Brain Cell Sticker
$4.00
Orange cats (and other cats who are not orange but have orange vibes) are the most socialist cats because they all share brain cells. Brain cell. One of them. It's often not their time to have it but like, times are hard and they make do.
If you don't know the *ahem* "corn" video title this was inspired by please do not look it up. If you do know it, understand that I had to google and do research on it to make sure it exists and I didn't just hallucinate it so I suffered for my art please buy a sticker to make the suffering worth it.
- about 3 inches wide and 2 inches tall
- weather resistant
Stickers ship free to the US!