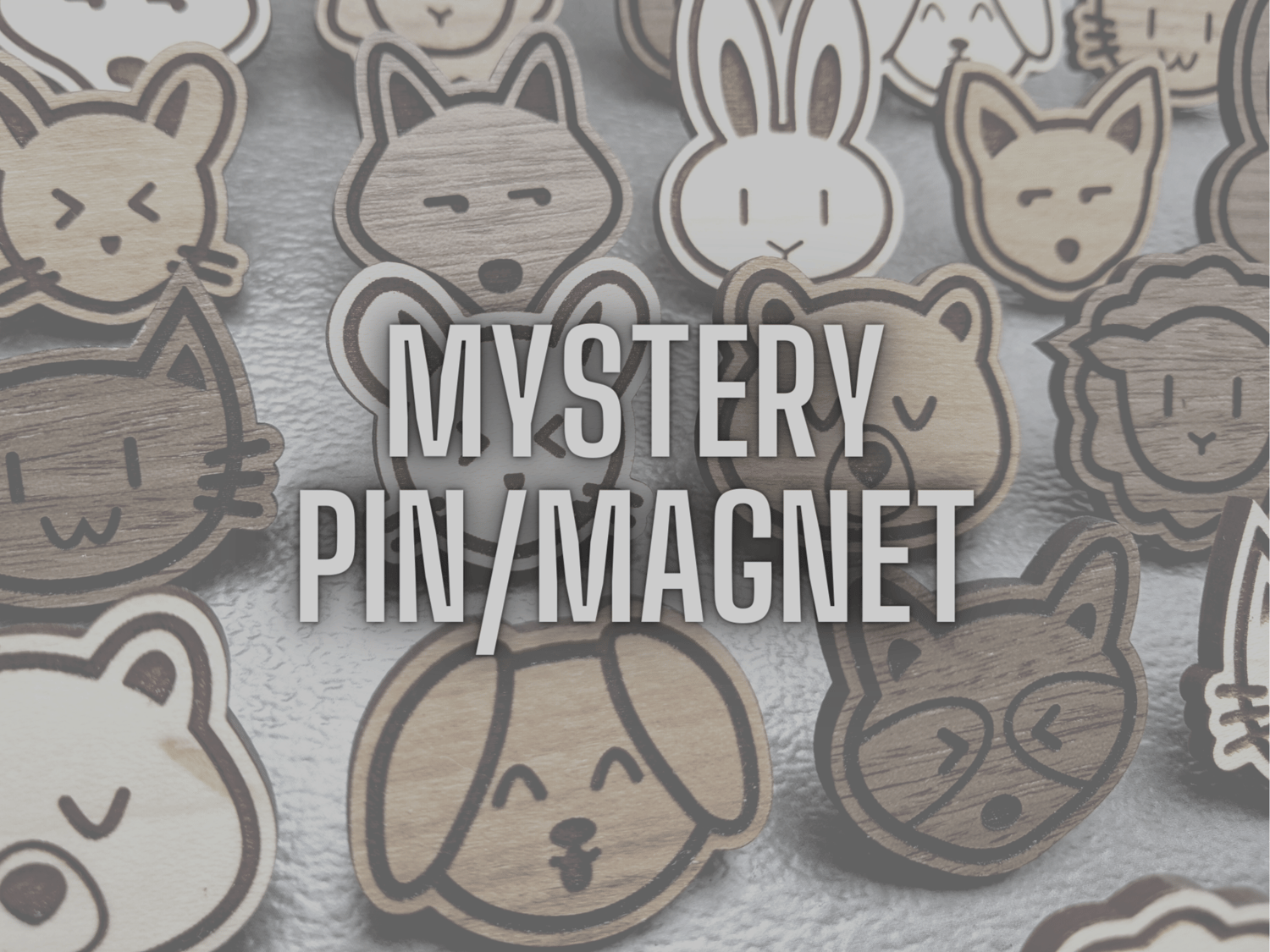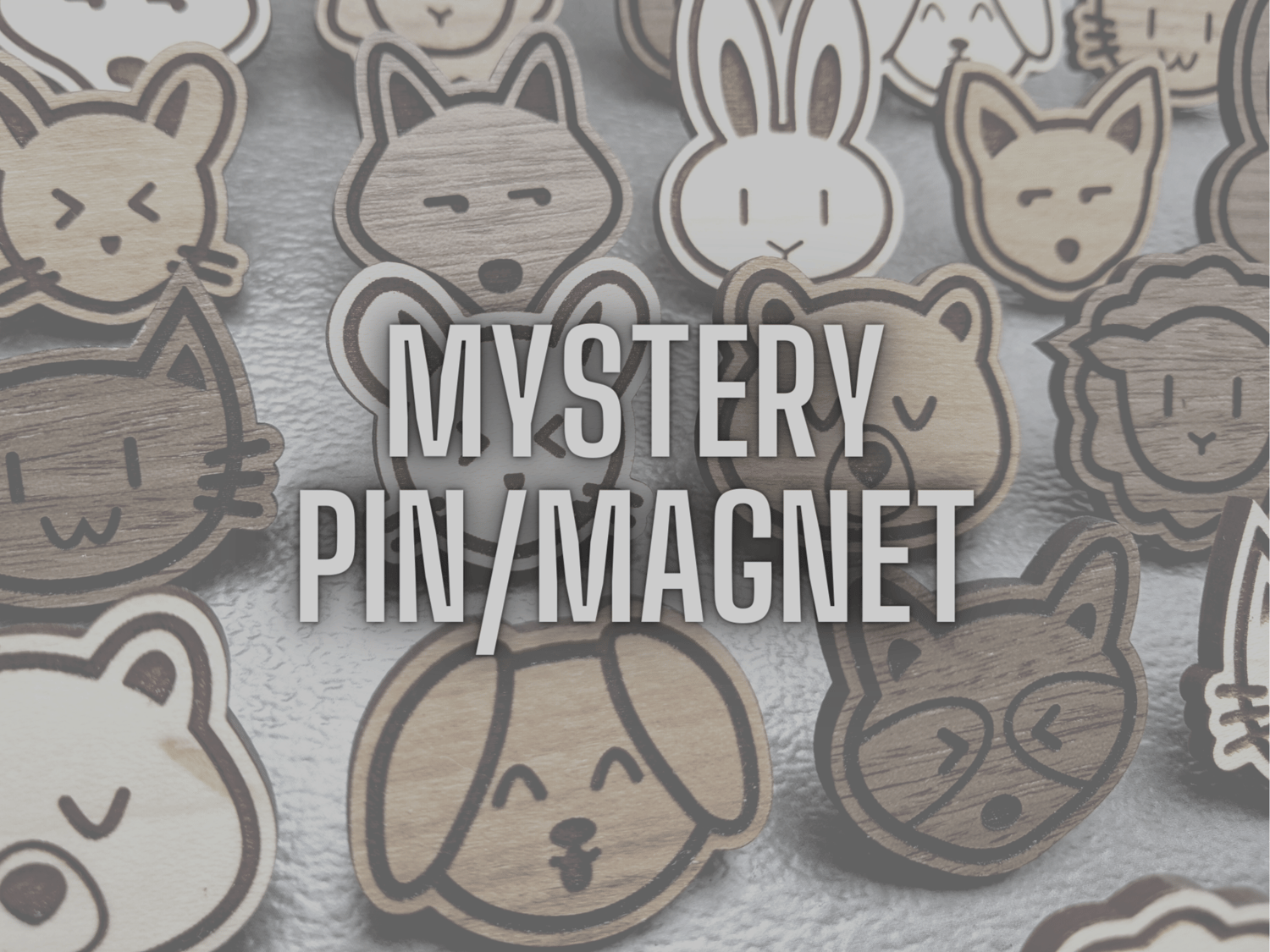 Mystery Wood Pins / Magnets
$5.00 / On Sale
Would you like to explore a MYSTERY BARGAIN? Come on down to the Sevenish Magpies vault where unlike a certain media company we not only release the stuff in the vault all the time we actually sell them to you for cheap!
If you buy a mystery pin / magnet, here's what you can potentially get:
- a b-grade (slightly damaged) item
- a discontinued item that you can no longer get in the shop
- a prototype item that's slightly different in size/material than what's in the store
The design is random and it will be one of or similar to one of the pins that's currently in the store. No guarantees on the material but it will be the same hardwood / hardwood-veneer material that all our pins are made from.
If you want to minimize randomness feel free to let me know in the order comments that you would prefer a gaming pin or a cute animal pin (those are the two biggest categories that pins fall into) and I'll try to get you one you'd prefer. Can't be more specific beyond that though and also no guarantees! <3 Oh, also if you order several pins I will make sure I don't send you duplicates!
You may get a set of 2 or 3 small pins instead of one large pin if you order a mystery pin.
--
NOTE: You will NOT get a pronoun pin! Those are so personalized you probably don't want a random one and I don't want to trigger any dysphoria! Also we donate all b-grade/prototype pronoun pins to the local queer community.