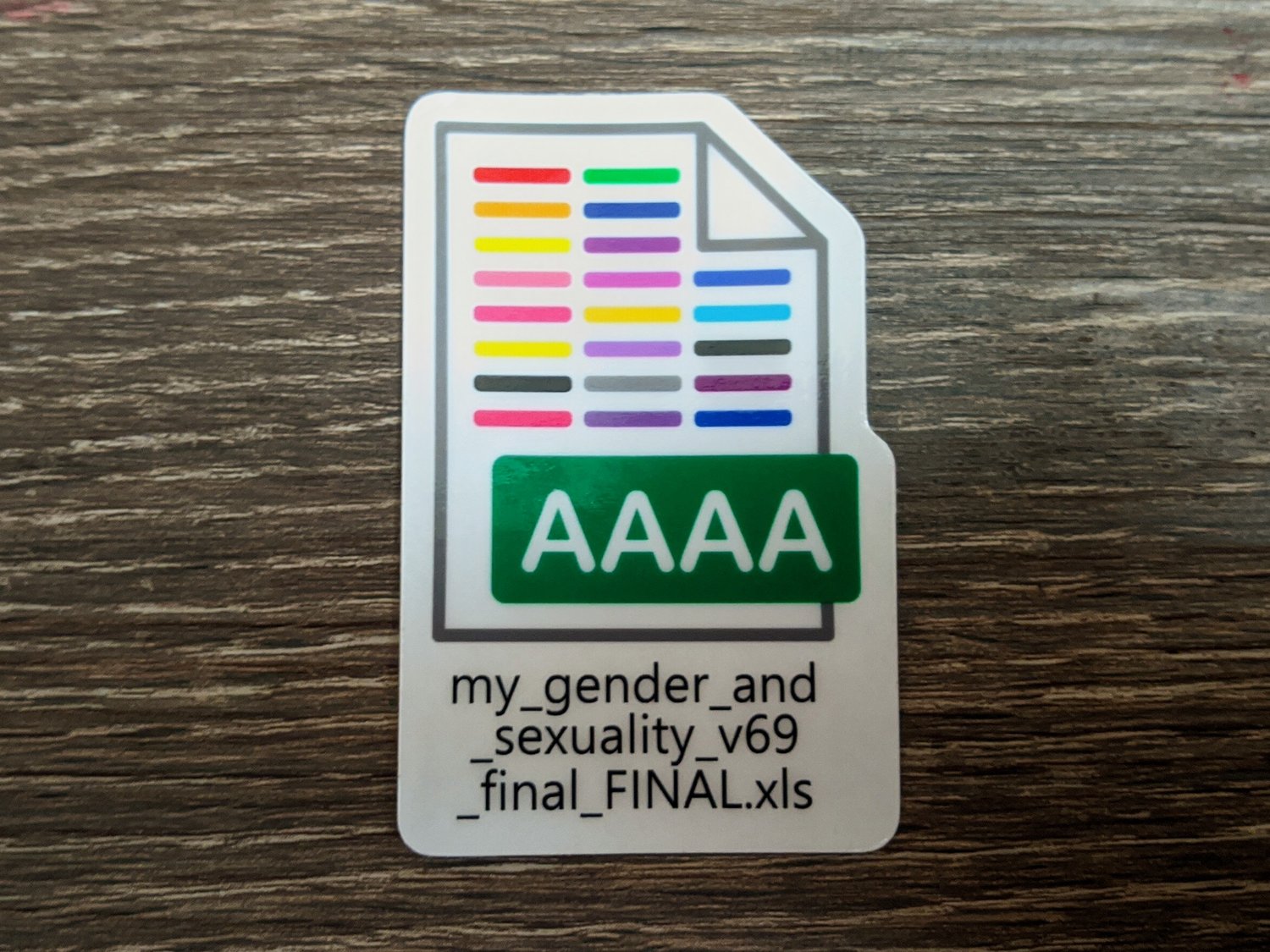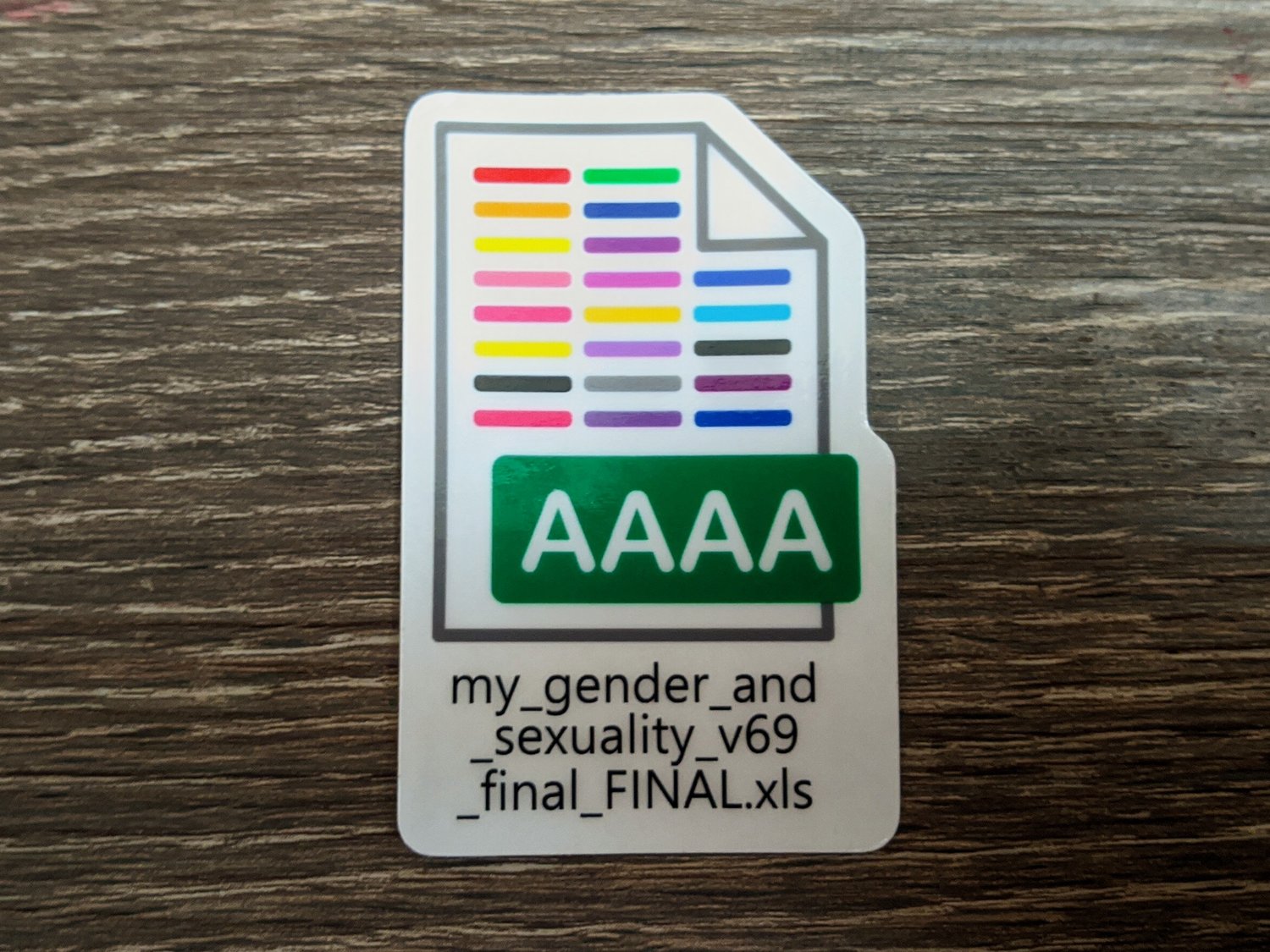 Gender Final Revision Sticker
$4.00
It's okay to change labels whenever you want, even when you think it's the final final version. I mean, doesn't everyone have a gender_final_final.xlsx to keep track?
- about 3 inches wide and 2 inches tall
- weather resistant
- sticker has a transparent background
Stickers ship free to the US!