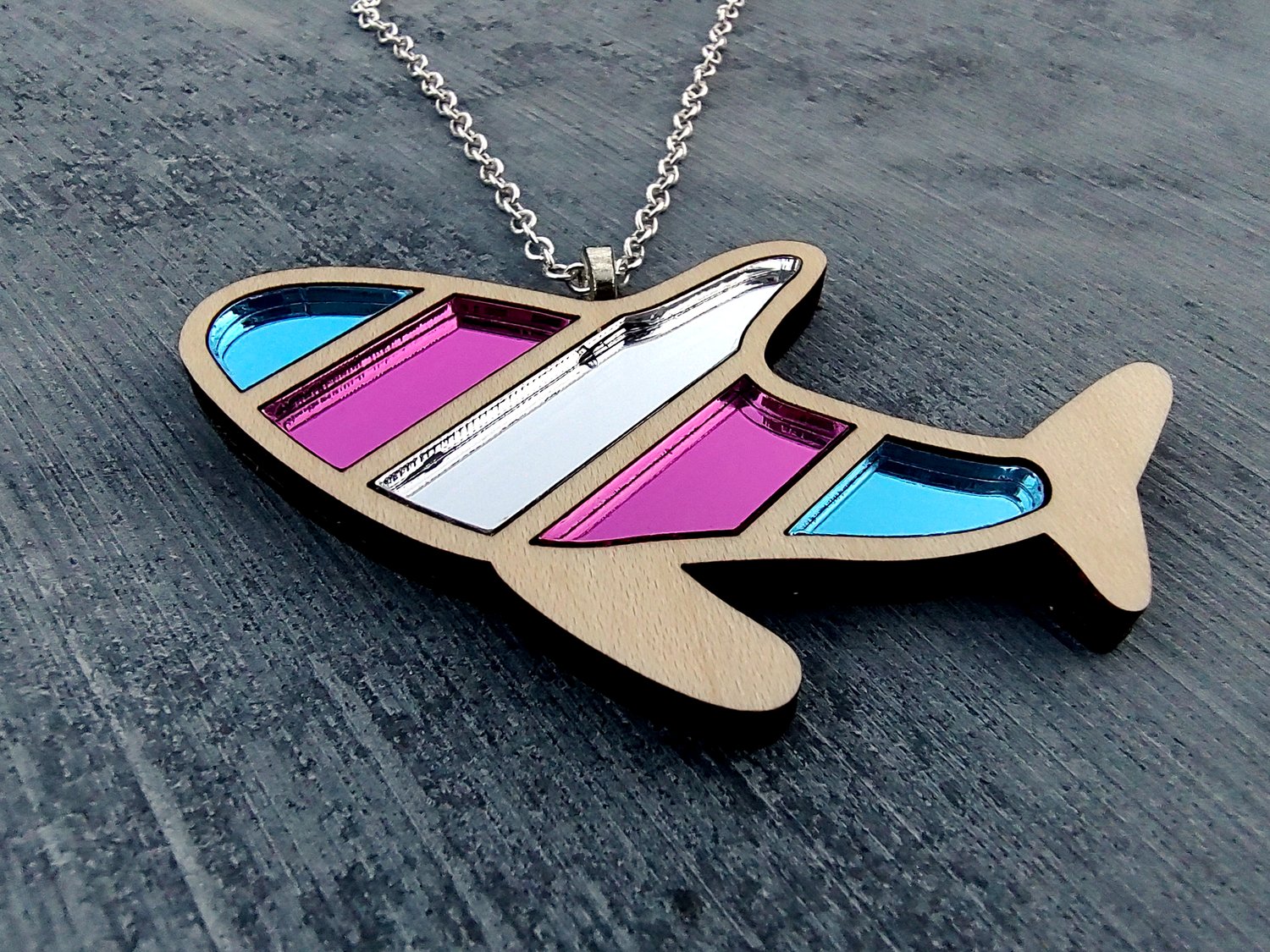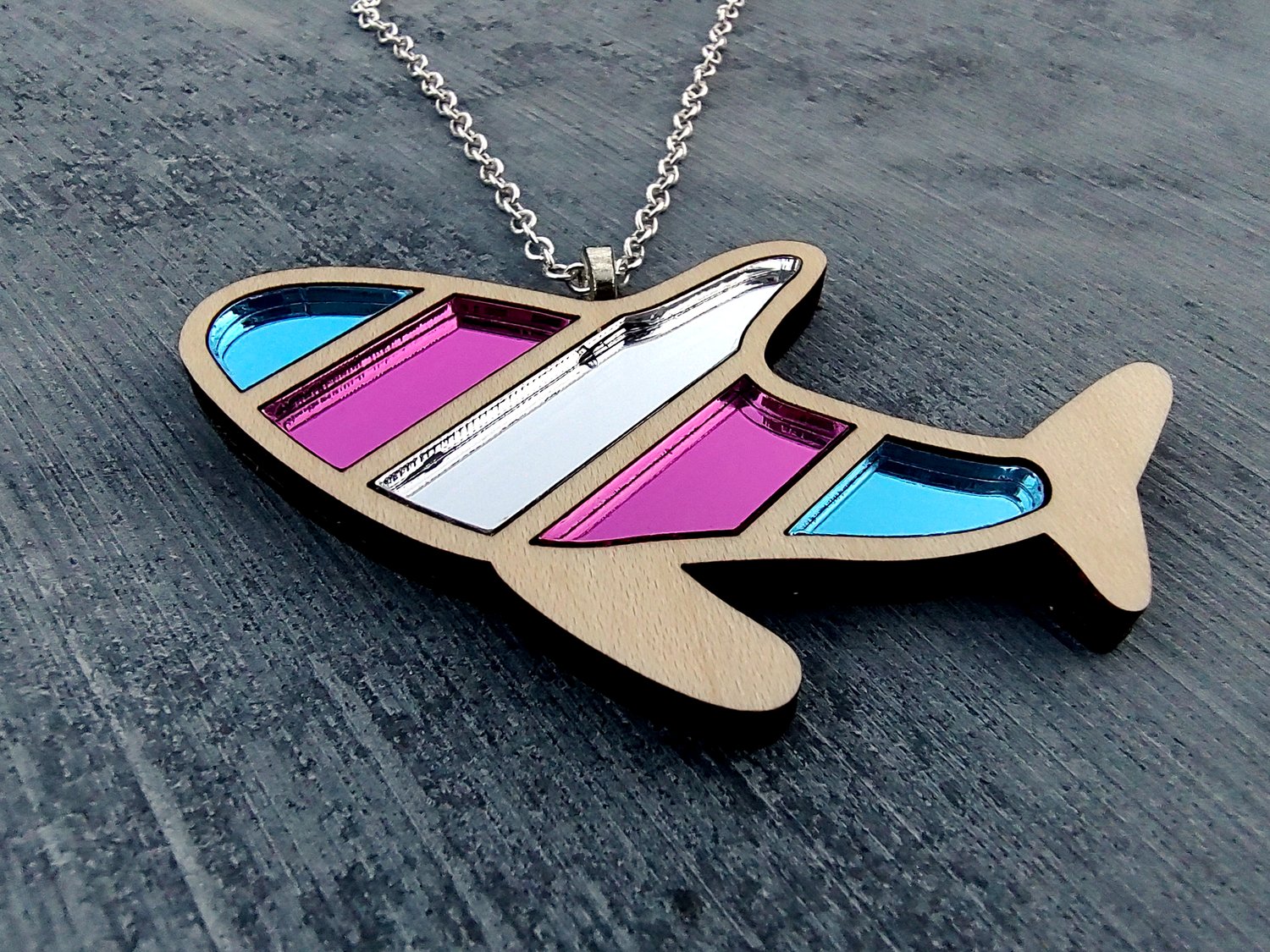 Trans Pride Shark Necklace
$30.00
Are you a friend of Blahaj?! Show of your cozy shark cuddle buddy even when you are in a place where holding a giant shark isn't feasible by wearing this shiny trans pride shark necklace, because how the heck else will people know you're trans without the Blahaj you got as a standard component of transitioning?
- pendant measures 1 1/2 in tall, 2 1/2 in wide, 3/16 in thick
- silver color plated nickle-free metal bail and chain
- includes white, cotton-lined, paper box, ready for gifting
- can be pointy, not intended for small children
This pendant comes with an 18 inch silver color plated, nickle-free metal chain with a lobster clasp by default. For a longer chain or other chain/clasp options, add a Necklace Upgrade to your order!