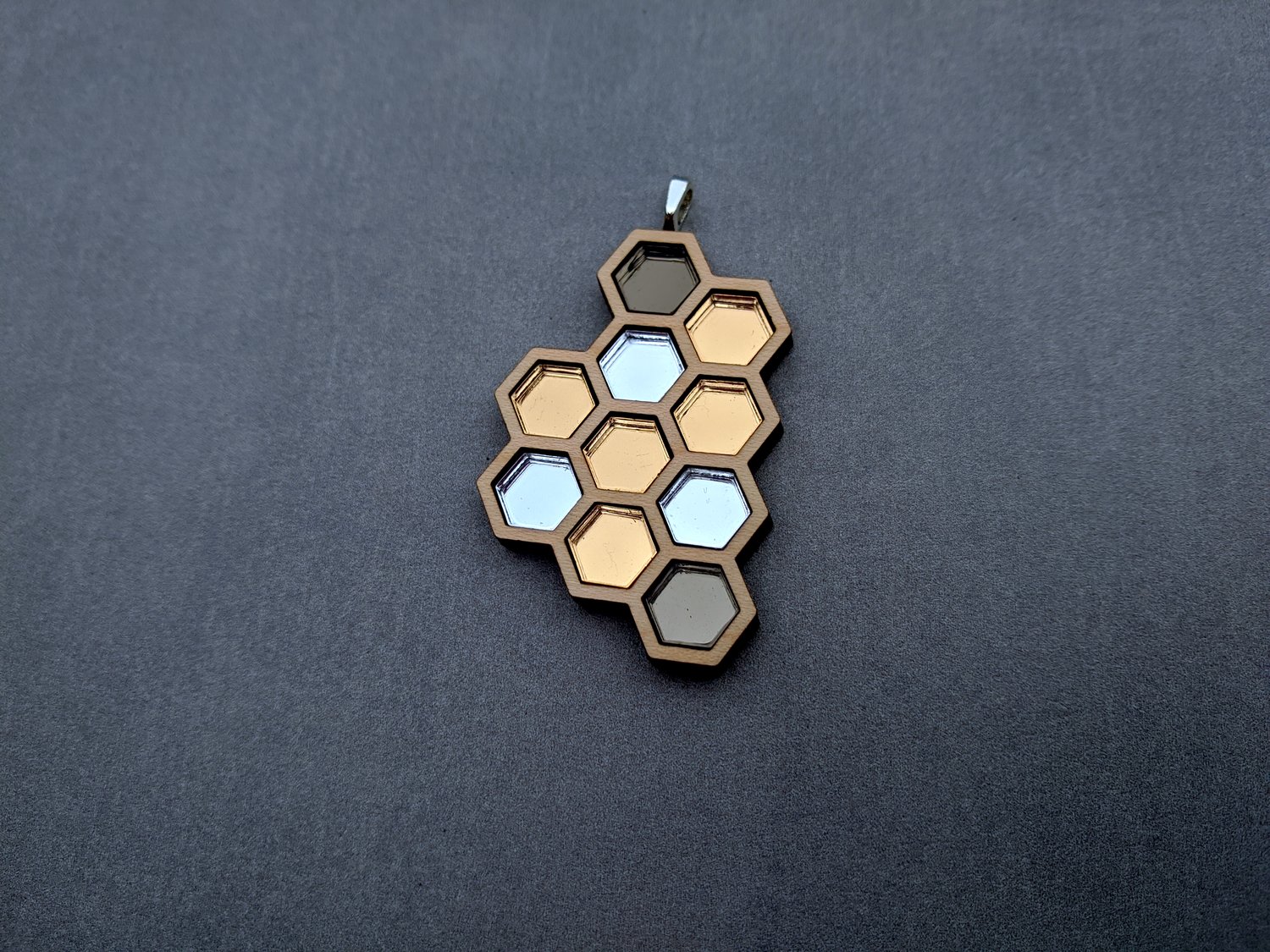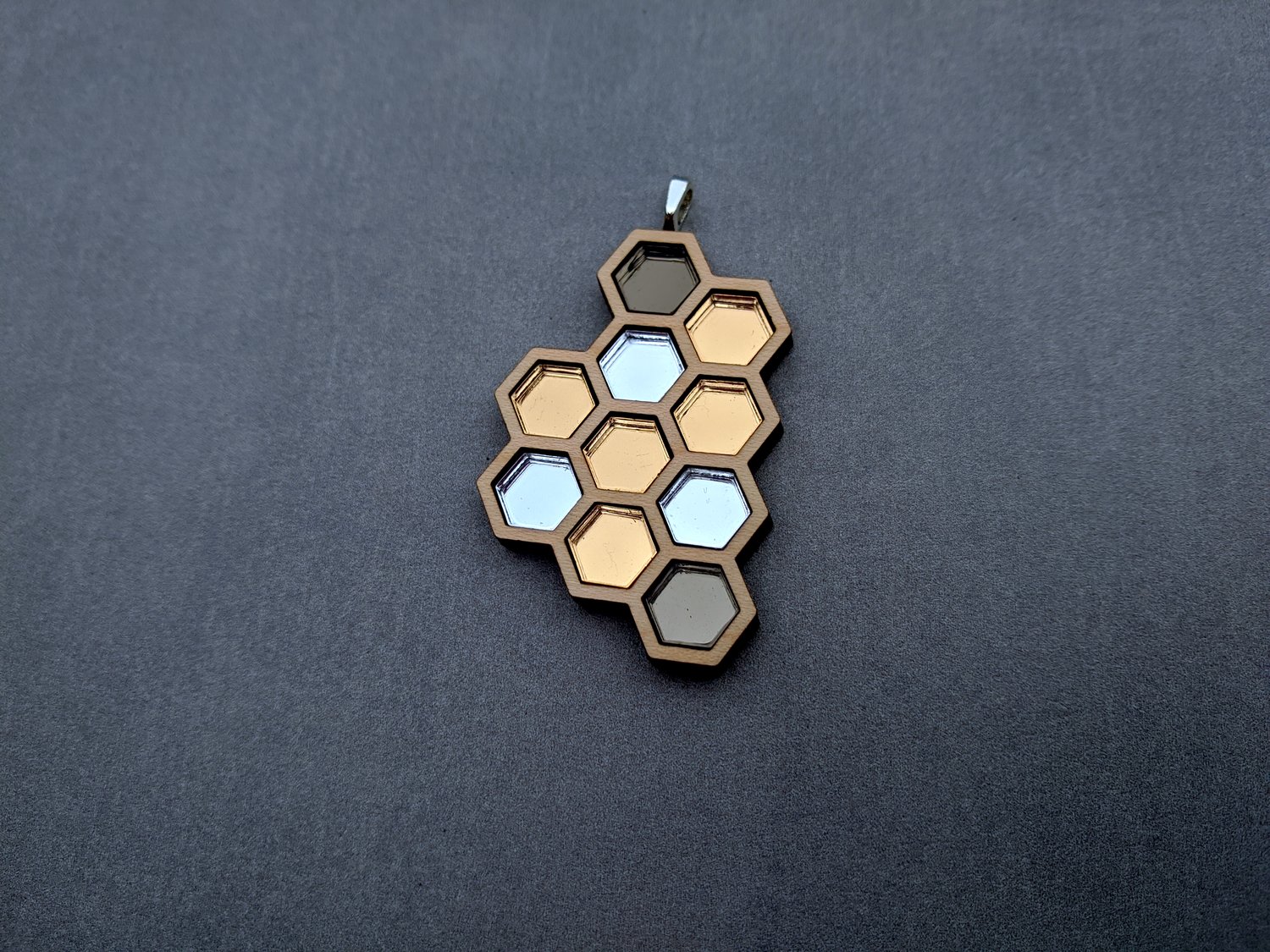 Shiny Honeycomb Necklace
$28.00
Carry a cozy talisman of nature with you when you wear this cute honeycomb necklace. A combination of hardwood and golden/silver mirrored acrylic, this necklace is a nice statement piece for your wardrobe!
Each of our necklaces is made from precision laser cut walnut / maple and mirrored acrylic, and hand pieced together with a maple veneered back. With the unique grains on the wood, no two pendants are truly the same!
- pendant measures 2 in tall, 1 1/3 in wide, 1/8 in thick
- can be pointy, not intended for small children
- includes white, cotton-lined, paper box, ready for gifting
This pendant comes with an 18 inch silver color plated, nickle-free metal chain with a lobster clasp by default. For a longer chain or other chain/clasp options, add a Necklace Upgrade to your order!