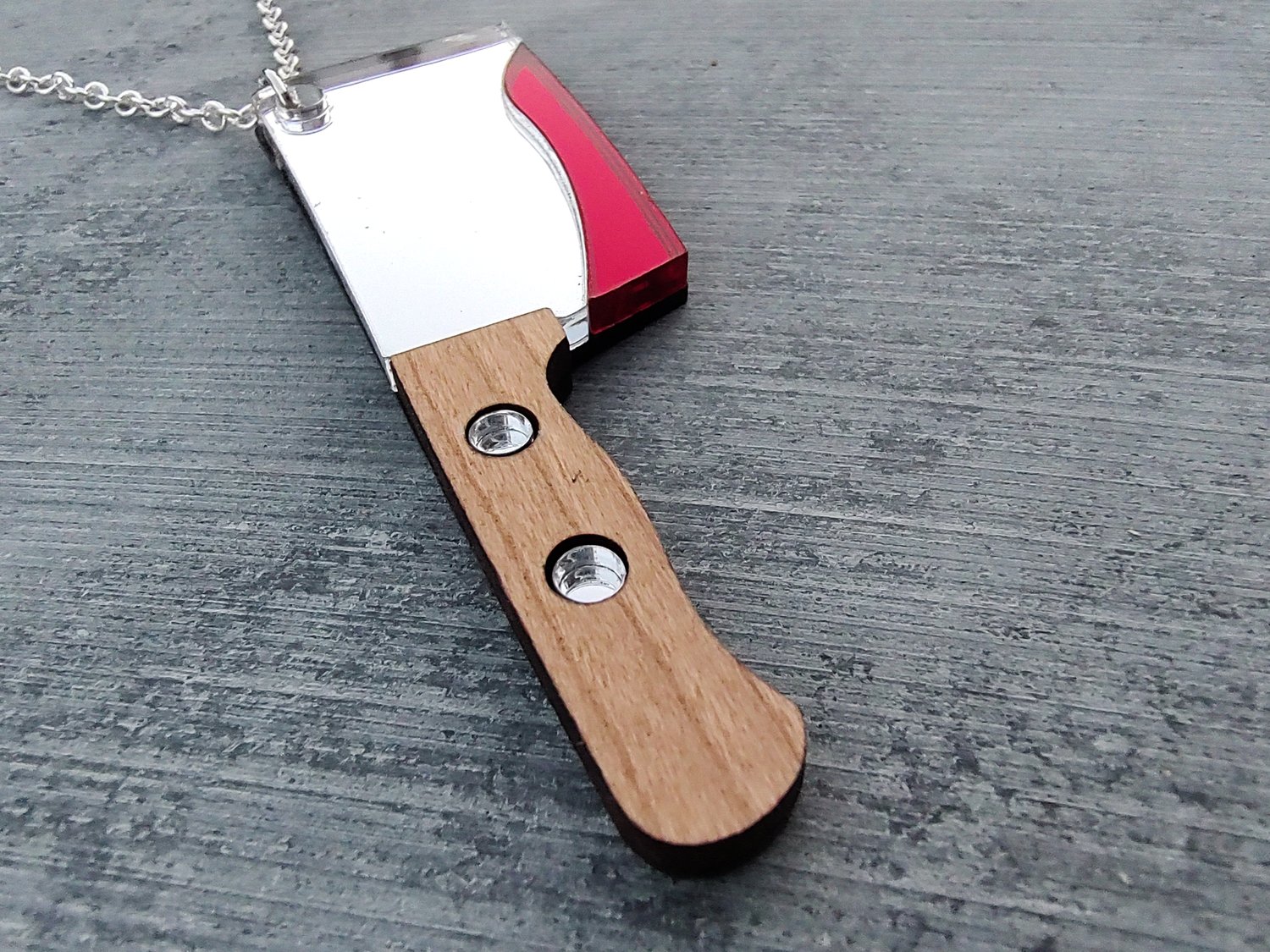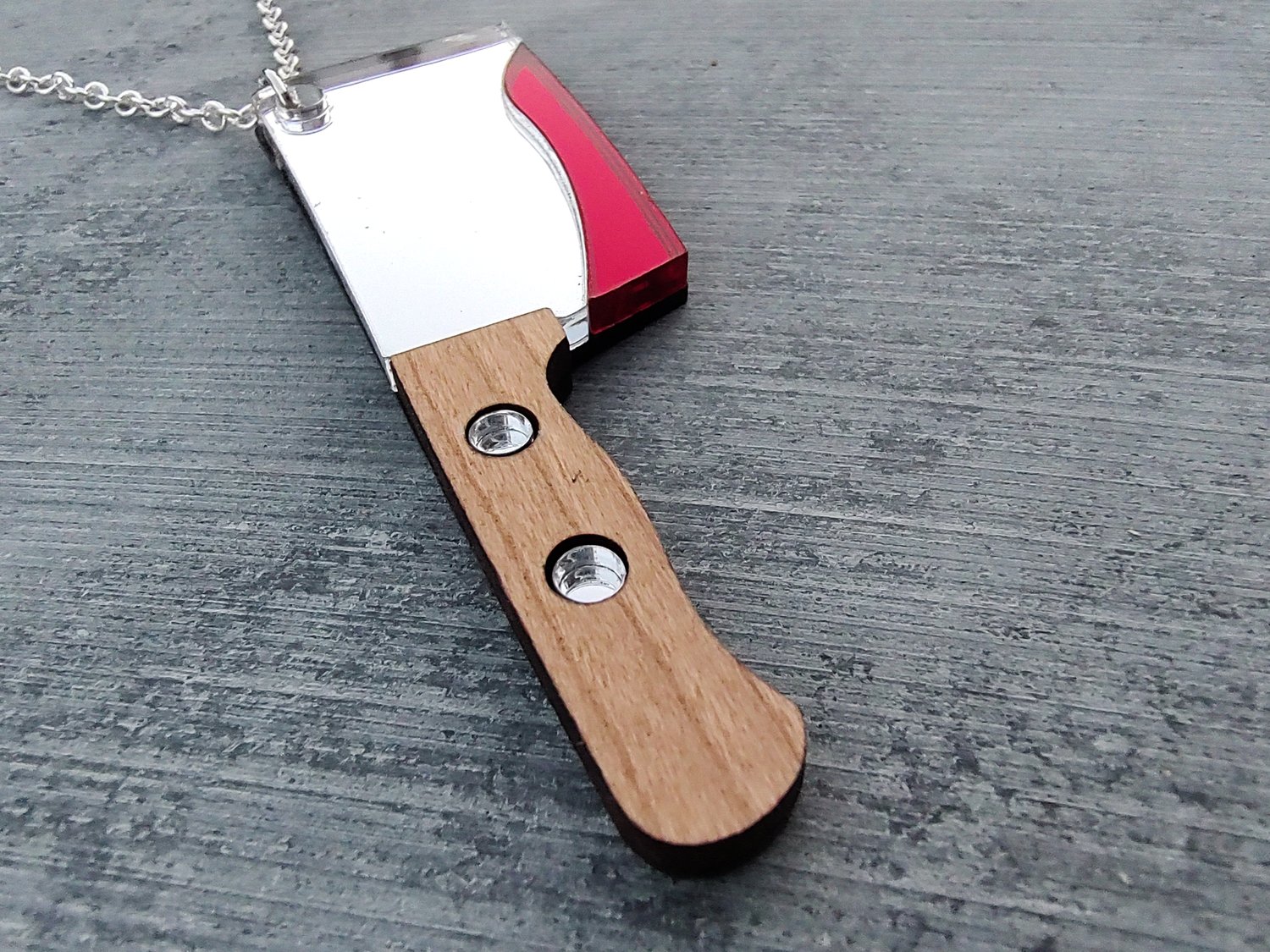 Bloody Cleaver Necklace
$25.00
It's time to CHOP CHOP with these chonky cleavers! While you can't actually cleave through anything (it's decorative!) these cleavers are pretty hefty and you can bop things with them? Also they are mirrored so you can use it as a very smol makeup mirror. You know, to freshen yourself before or after combat?
Each of our knife necklaces is made from precision laser cut cherry and mirrored acrylic, and hand pieced together with a black acrylic back. With the unique grains on the wood, no two pendants are truly the same!
- pendant measures 2 7/8 in tall, 1 1/2 in wide, 3/16 in thick
- can be pointy, not intended for small children
This pendant comes with an 18 inch silver color plated, nickle-free metal chain with a lobster clasp by default. For a longer chain or other chain/clasp options, add a Necklace Upgrade to your order!